RB Anthony, French Horn
---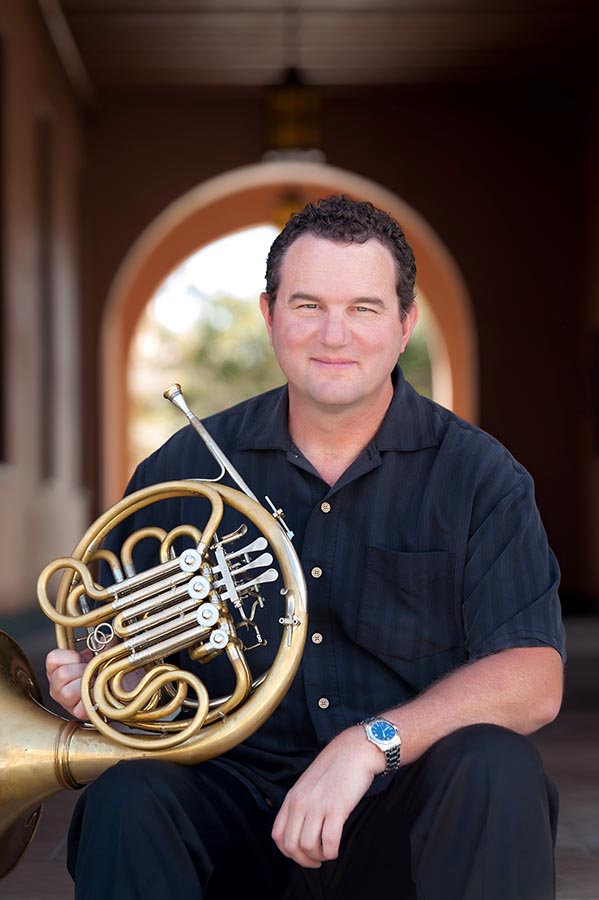 RB Anthony was a full time musician for many years, performing on the French Horn locally and at Disneyland. Having been a performer, arranger, director, and educator in the field, RB has always had music as part of his life. He has taught on the music faculty of Point Loma Nazarene University, and is one of San Diego's leading freelance horn players.
RB graduated from Grossmont High School and attended San Diego State University as a Music Education Major, where he participated in many instrumental ensembles. He is a prolific arranger and can be heard on several recordings and soundtracks. RB currently resides in Lakeside and performs throughout the San Diego community. RB is a founding member of the PSBQ.
Tim Saeger, Trumpet
---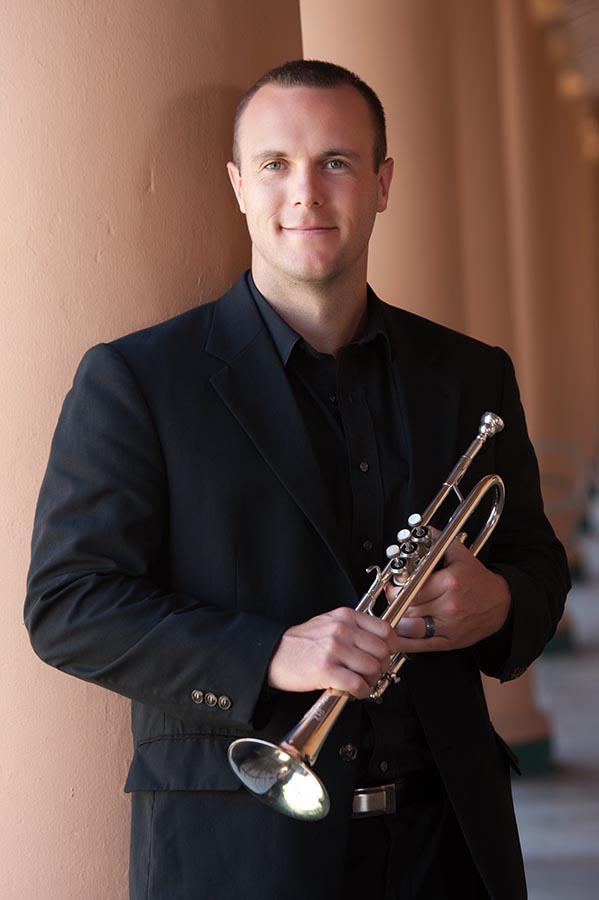 Tim Saeger is a native of San Diego, California. A versatile musician, he can be found playing classical weddings, big band jazz, and every genre in between. He has played with The San Diego Chamber Orchestra, Civic Theatre, La Jolla Playhouse, Old Globe Theater, Star Light Theater, and The Baja Symphony. As a member of The Classics 4 Kids & Classics Philharmonic he performs concerts for children while educating them about music.
"Performing and teaching music is a passion I have found in myself. I knew from a very young age that this is what I wanted to do with my life. Trumpet has taught me discipline, respect, and has given me the confidence and the tools I need to be successful. I only hope to be able to share this with others, as others have shared this with me."
Tim maintains a private instructional studio catering to beginning through advanced students. He currently holds positions as Trumpet Clinician and Private Instructor at Mount Carmel High School, Del Norte High School, Poway High School, and West View High School.
Jay Posteraro, Trumpet
---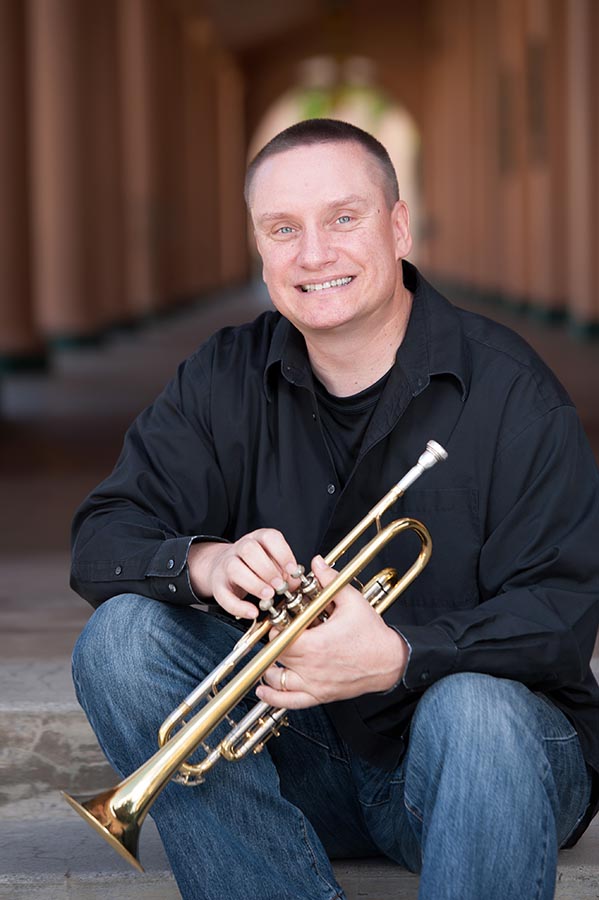 Jay Posteraro has been band director at Mesa Verde Middle School in the Poway Unified School District for over two decades. Originally from New York, Mr. Posteraro earned music degrees from the State University of New York Potsdam (Crane School of Music) and the University of Cincinnati, College-Conservatory of Music.
Mr. Posteraro's bands at Mesa Verde consistently receive outstanding ratings at music festivals throughout California. In March 2011, the Mesa Verde Select Ensemble won the Chicago Festival of Gold, the first time in the thirty-year history of the festival a middle school group has gained such distinction. Jay has conducted the Escondido Middle School Honor Band twice, the San Diego Unified School District Honor Band, and the Anaheim Union School District Honor Band. He is also the director of the University of San Diego Pep Band, so he's never far from his college basketball!
Mr. Posteraro is an active trumpet player, having performed throughout the country, most notably as a member of the All-American College Orchestra in Disney World and as a musician at Busch Gardens, VA. In addition, he performs regularly in San Diego as a member/owner of Select Brass, the Pacific Sound Brass Quintet, and as an in-demand musician and clinician. Mr. Posteraro's professional memberships include MENC, CMEA, SCSBOA, and the International Trumpet Guild. Mr. Posteraro was named the Poway Unified School District Teacher of the Year for the 2013-2014 school year and a Top-Ten Finalist for San Diego County Teacher of the Year. Additionally, he was named California Music Educators Association-Southern Border Section Educator of the Year for 2013.
Mr. Posteraro believes in teaching his students life skills through music in his band classroom. His philosophy is, "why settle for good when you can be great…always be better than you think you can be!" He appreciates his wife Lisa and his daughter Rachel very much.
Rachel Allen, Trumpet
---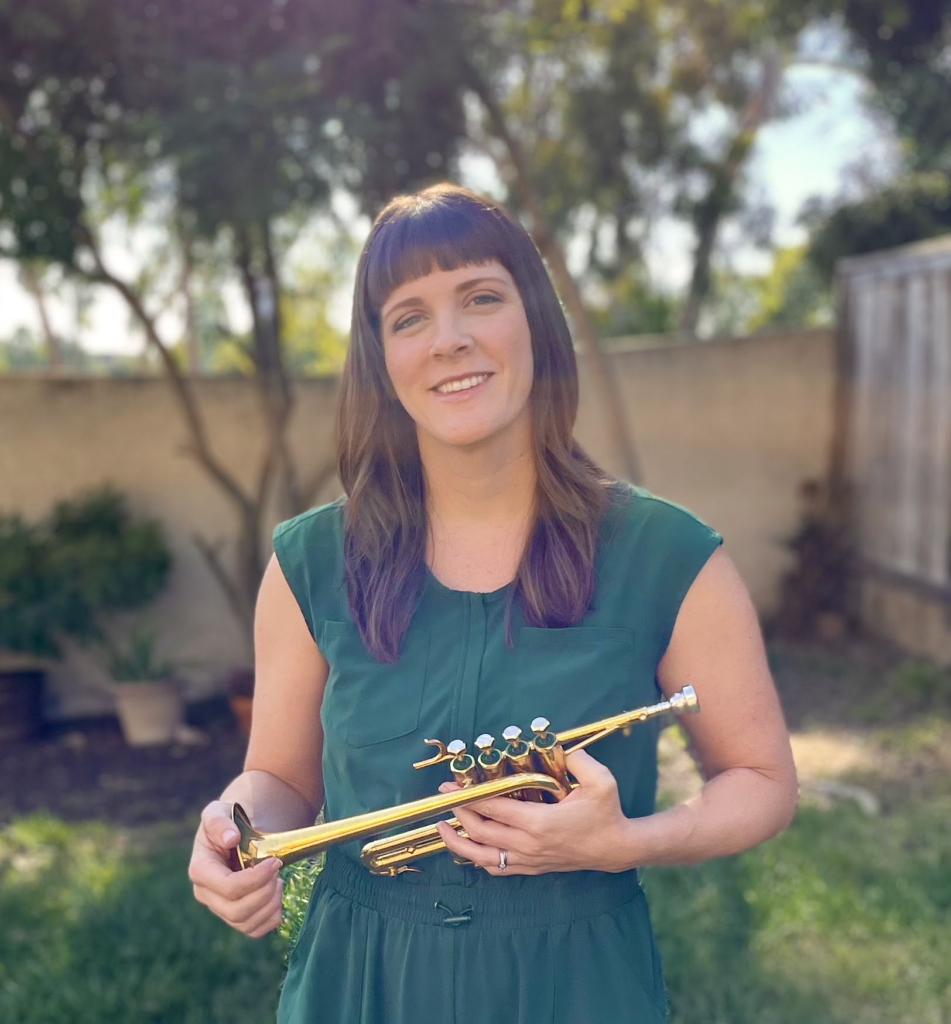 Rachel Allen is a trumpet performer and music educator from San Diego, California. Her performance activities focus on solo and ensemble repertoire from the last century, but she is equally at home playing the standard repertoire. She collaborates frequently with local composers and improvisers and has performed with the San Diego Symphony, Orquesta de Baja California, and San Diego Winds. She is a regular member of the Pacific Sound Brass Quintet and currently serves as third trumpet with the Flagstaff Symphony and second trumpet with the Quad City Symphony. She can be heard with the San Diego New Music Ensemble on Decca Records' Hysteresis. Rachel holds a Bachelor of Music from the Oberlin Conservatory, a Master or Music from McGill University, and a Doctor of Musical Arts degree from the University of California San Diego and is on faculty at San Diego State University and MiraCosta College.
Andrew Moreau, Trombone
---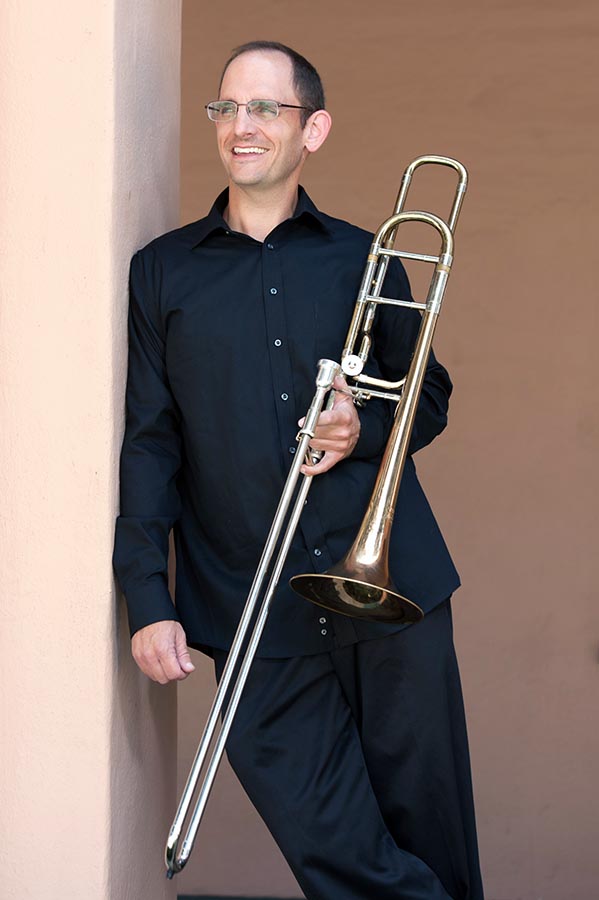 Trombonist Andrew Moreau is a native San Diegan and very active professional musician. Holder of an undergraduate degree in Music Performance from the University of the Pacific and a Master's from DePaul University, Andrew studied with low brass greats Charlie Vernon and Mark Fisher. He has performed with the La Jolla Symphony, the Stockton Symphony and Opera, Concertante di Chicago, San Diego Chamber Orchestra, Orquesta de Baja, the Lyric Opera of San Diego, and was an associate member of the Chicago Civic Orchestra. He has performed in numerous musicals and is experienced in jazz and commercial music as well, he has worked with Clark Terry, Plas Johnson, Matt Finders and the Del Bybee Big Band. Currently he performs with the Big Band Express. Andrew currently is the Band Director at Twin Peaks Middle School in Poway, where he lives and enjoys ultra running.
Jenn Opdahl, Tuba
---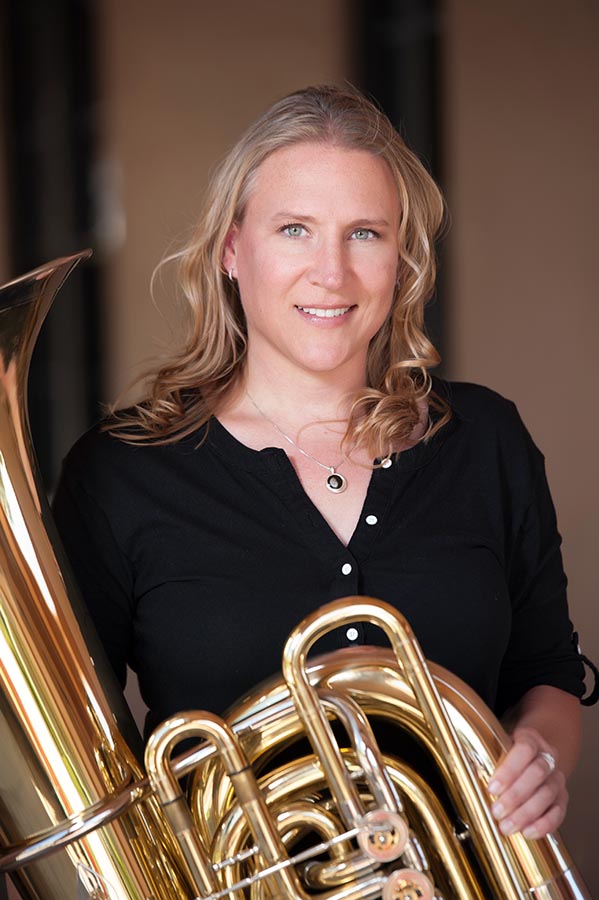 Jenn Opdahl was born in Fargo, ND and grew up in an arts-oriented, rural community. She began studying piano at an early age, and later played trombone and tuba in the school band under her father's direction. In high school, she developed a curiosity for composition and song writing, an interest she still fosters. Jenn graduated Summa Cum Laude from Concordia College (Moorhead, MN), where she earned a Bachelor of Music Degree in Music Theory with independent coursework in composition. Her major instruments of study were tuba and piano, with performance experiences ranging from brass ensembles, band, and orchestra to chamber vocal music and chorus.
A passionate advocate of music education for all young people, Jenn's diverse career has always been connected to education in some way. Currently, she teaches orchestra and choir in the Sweetwater Union High School District and privately at Point Loma's innovative music studio, Recreational Music Center. Previously she was a music editor with the Neil A. Kjos Music Company for more than ten years, working closely with composers and educators, as well as arranging, orchestrating, and producing audio and video for students and educators. An active member of the San Diego music community, Jenn is the rehearsal accompanist for the local professional choir SACRA/PROFANA.